Soles of Silk - train switch outs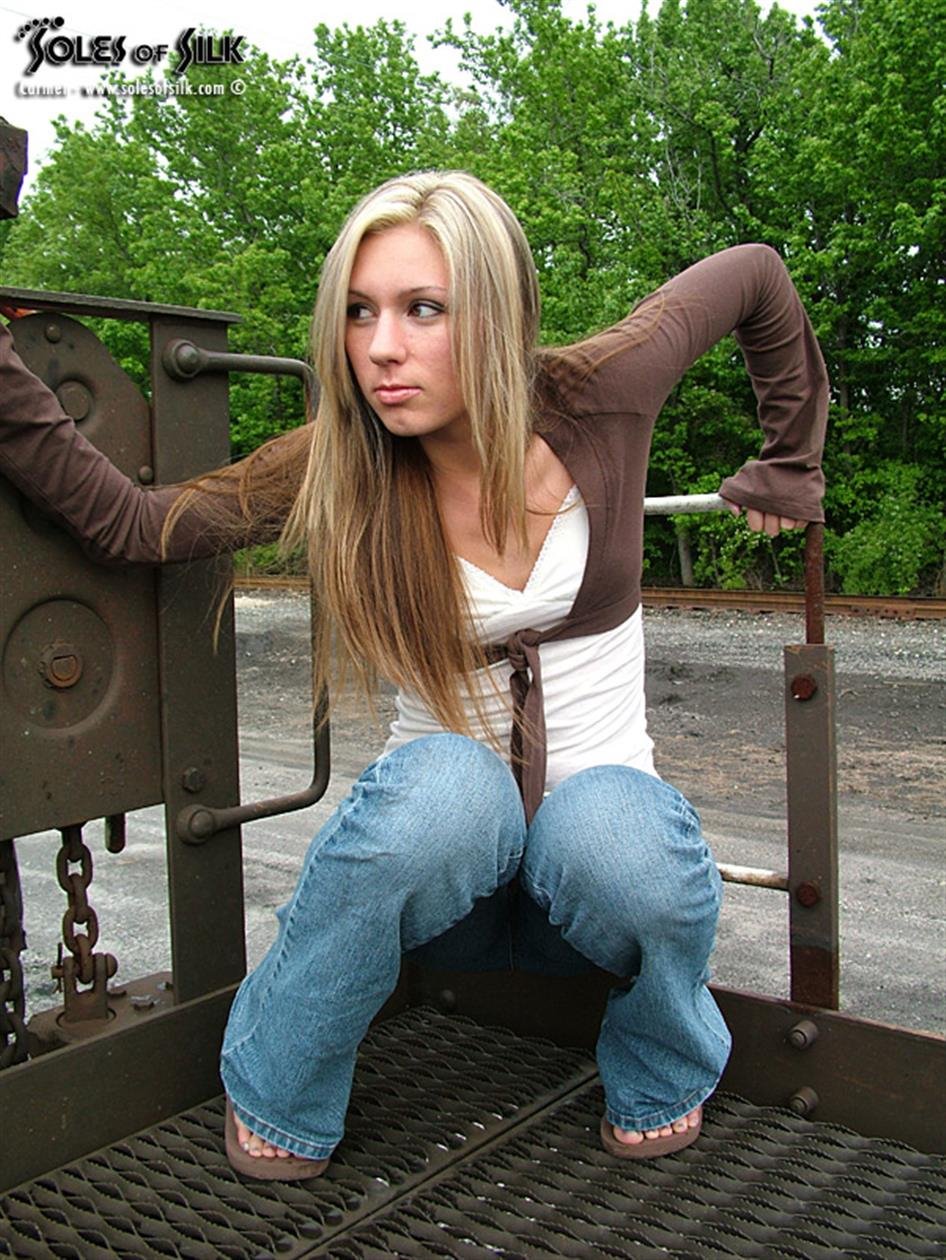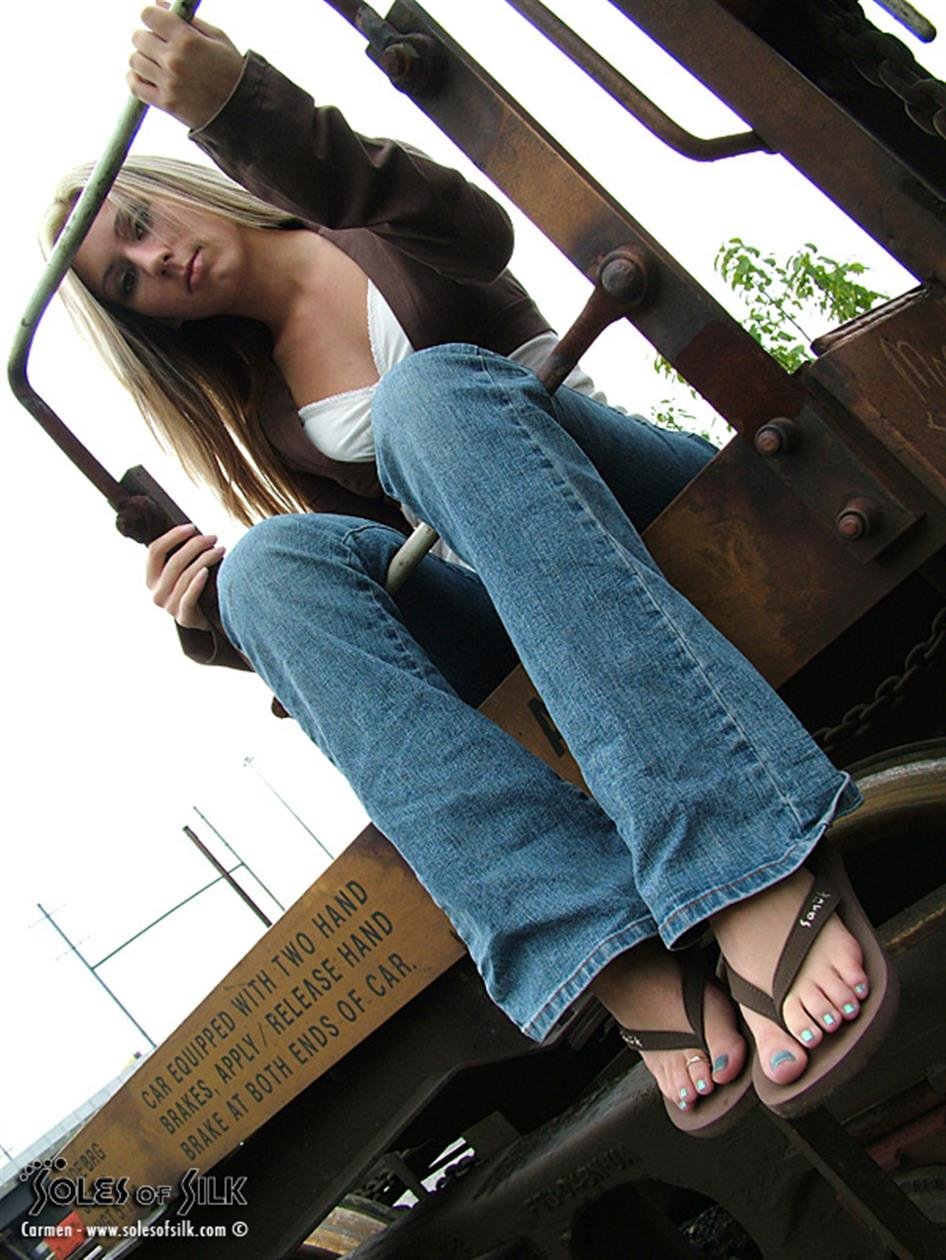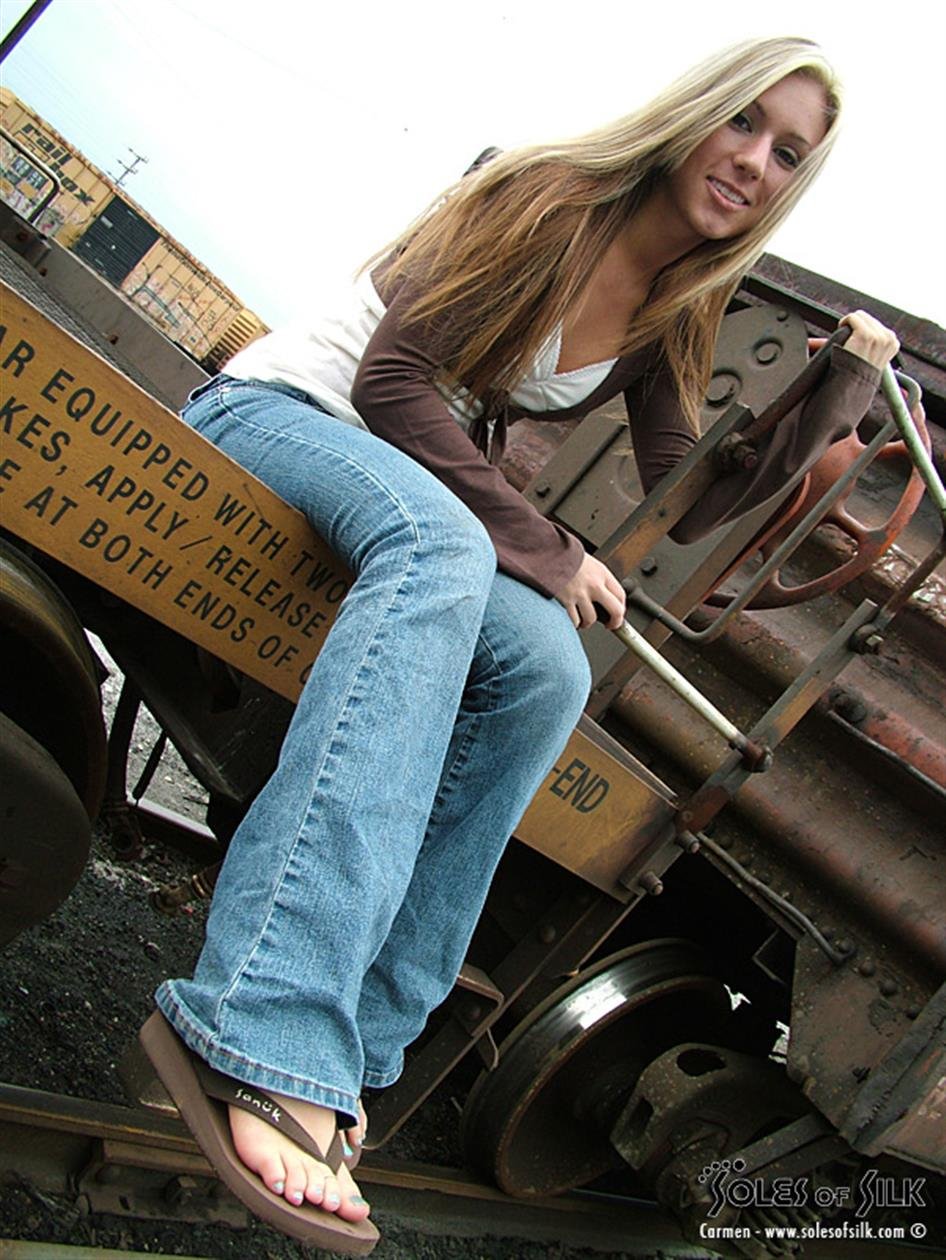 Description:

The story behind these not being included with the rest of the set is that originally Carmen and I were taking photos on some parked trains in a train yard. We got onto the property and there was no one around, so we went for it and began taking the photos. About 10 photos into the set, a man came riding up on a golf cart telling us we had to leave. Well, he actually asked us what we were doing and when I responded, "taking pictures," he took one look at Carmen and asked us how long we'd be. I said 20 minutes, but he wasn't liking that idea and stood there as we took a few more. I got annoyed and decided we'd go somewhere else, which ended up being on tracks that left the train yard instead.

The day didn't turn out to be a loss though. Actually, the photos we took on the tracks turned out so well. It might have been a blessing that we were chased off. Be sure not to miss Carmen's Feature Set!